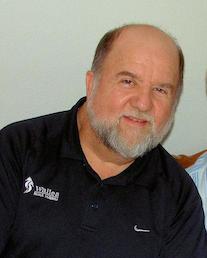 My focus is to provide Christian counseling based on biblical principles that encourage mental, emotional, and spiritual health. My work uses a variety of counseling therapies with a primary focus on cognitive therapy.
I graduated from Covenant College on Lookout Mtn., GA with a Bachelor of Arts degree in 1970 and from the Conservative Baptist Seminary in Denver, CO with a Master of Arts degree in 1973. I continued my education by receiving from Denver Seminary a Master of Divinity equivalency degree in 2005 and a Doctor of Ministry degree in 2014. The Doctor of Ministry degree track was in Marriage and Family Therapy.
I am a member of the American Association of Christian Counselors, the International Christian Coaching Association, and an affiliate member of American Association for Marriage and Family Therapy since 2005. I also hold a counseling license from North Coast Family Fellowship Church.
I have had extensive counseling experience serving as associate pastor and providing counseling for adult and family ministries at Bethel Baptist Church in Wilmington, DE from 2000 to 2004. I served as a counseling pastor at Richland Baptist Church in Richland, WA from 2005 to 2010. Since 2010, I have been counseling at North Coast Family Fellowship in Seaside, OR.
Seascape Counseling – P.O. Box 715, Cannon Beach, OR 97110
www.seascapecounseling.org